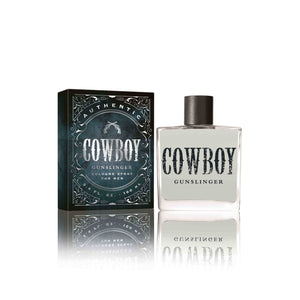 Earthy. Leather. Tobacco
Forged in the spirit of the west,
A raw blend of bergamot,
huckleberry & sage evoke
The early mornings of
The untamed frontier.
As the scent weathers, an earthy
Calm of sun-tanned leather
And swirls of wild tobacco
Remain close to skin, lingering
Well into the night.
Everything about this cologne says COWBOY.
Notes: Bergamot, Huckleberry, Sage Evoke